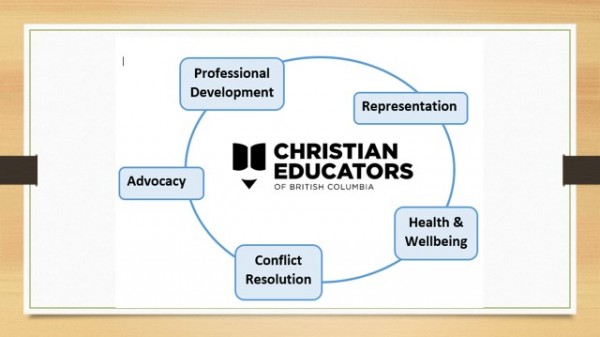 MEMBERSHIP WORKING FOR YOU: Health & Well-being
For some time now, the buzz of many organizations has been around the topic of mental health and wellness. SCSBC's February LINK featured an article, Leaders as Champions of the Positive Mental Health of Staff, by Jenny Williams, which outlined some of the risk factors, protective factors, and work stressors shaping an individual's mental health. CEBC's May 2017 Update included a sample Educator Well-being Plan, describing how staff at one large school are growing wellness in community. Just as we keep our physical bodies healthy,keeping a healthy mind also requires regular attention and exercise. One such successful practiceis the discipline of MINDFULNESS or, the art of being present1. Some might equate it with meditation, others, with prayer.
We teach our students mindfulness practices as a way of equipping children to concentrate in classrooms and deal with stress, but, do we do the same for ourselves? Two recent special editions of TIME magazine devoted entire issues to mindfulness, and happiness. Not surprisingly, the article "Does Spirituality Make Us Happy?" indicates that "...again and again…those with a spiritual practice or who followed religious beliefs tend to be happier than those who don't"2 , and offers statistical evidence in support of this. Finally, science is catching up with faith!
The Apostle Paul spoke about mindfulness centuries ago, and told us, "Do not conform to the pattern of this world, but be transformed by the renewing of our mind…3" and "…take captive every thought to make it obedient to Christ.4" We need to not just quiet our mind, but constantly renew it by identifying the strongholds that debilitate us, dismantling these thoughts, and refurbishing them again and again through deliberate application of God's truth.5 "Finally brothers and sisters, whatever is true, whatever is noble, whatever is right, whatever is pure, whatever is lovely, whatever is admirable – if anything is excellent or praiseworthy – think about such things."6
1 Pickert, Kate. Special TIME Edition, The Science of Happiness: New Discoveries for a More Joyful Life, 71, Time Inc. Books. New York, 2017
2 Walsh, Bryan. Special TIME Edition, The Science of Happiness: New Discoveries for a More Joyful Life, 82, Time Inc. Books. New York, 2017
3 Romans 12:2, The Holy Bible, New International Version
4 2 Corinthians 10:5b, The Holy Bible, New International Version
5 Shirer, Priscilla. The Armour of God. Nashville, Tennessee, LifeWay Press, October, 2017.
6 Philippians 4:8, The Holy Bible, New International Version April 2018
How Can CEBC Help?
CEBC partnered with staff at Langley Christian High School to pilot a Staff Engagement Survey. The purpose of the survey was to gather real and measurable data to assess the overall health of the staff by asking for feedback on 12 different indicators of health. Threads of commonality amongst responses were discovered and shared with staff, and proactive plans established. Interestingly, an additional important outcome of the survey was the open and authentic dialogue that emerged between leadership and staff. Through the process, staff felt that their feedback was heard, and they had valuable contributions to make. The very act of bringing human beings together for discussion in a safe yet vulnerable way around topics of care lead to authentic dialogue, mutual understanding, and staff alignment. Eyes were opened, and relationships deepened. This culture of care and engagement is an ongoing outcome CEBC hopes to achieve with other Christian school staffs. Thank you, Langley Christian High School leadership and staff, for allowing us to be part of this beautiful and meaningful process!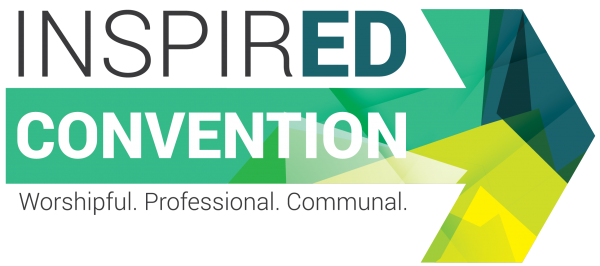 Save the Date! InspirED Convention
InspirED Convention
Date: October 4 & 5, 2018
Location: Abbotsford Christian School
Keynote Speaker: Eugene Cho will share about his book "Overrated," challenging us to live out our faith with authenticity.
Got the App yet?
Download the Eventmobi Convention APP on Google Play for your iOS, or from the APP store for your iPhone or Mac.
Have Something to Share? Sign up to Inspire others!
The tenant "educators educating educators" aspires that educators will apply to share either a LEARNING LAB, or WORKSHOP.
This year these will be organized under one of the following 5 strands: 1. Healthy Living and Mental Health 2. Culture & Community 3. Curriculum & Pedagogy 4. Assessment & Self Reflection 5. Overrated - Eugene Cho & Others Please submit an application for a LEARNING LAB or WORKSHOP.
Deadline for submissions is May 1, 2018.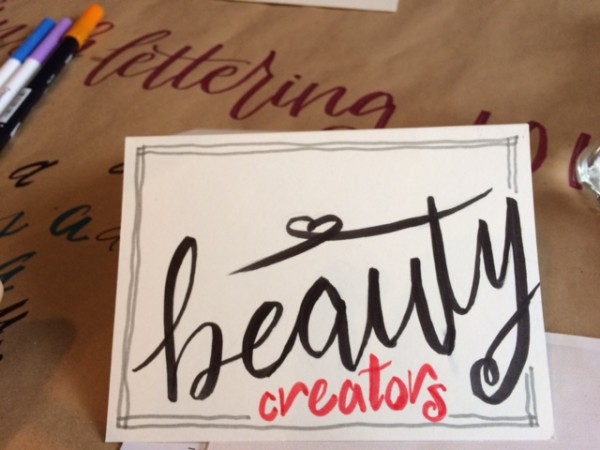 The Good Life Balance - Langley Christian School's staff retreat
_In February, the staff of Langley Christian Elementary, Middle and High School devoted a whole day to staff WELL-BEING. This intentional and worthwhile day encouraged staff wellness by achieving:
• Mindfulness
• Connectedness
• Physical wellness
• Destressing & relaxation
• Sense of belonging and being valued_
The following is contributed by Jenny deGroot:
On a Friday in February, staff were invited to engage with colleagues by trying something new with someone new. Staff were invited to be a host or leader and present a proposal for an activity for the day. Location, number of participants, cost of activity and driving distance were part of each proposal. The day included plans for a lunch.
Langley Christian School's retreat came appropriately at the end of a school wide week of prayer. The day began with singing and devotions and an invitation to find those quiet places and times with God in order to gain a healthy and proper life balance. Afterward, staff gathered in groups as small as four and as large as fifteen to participate in one of fourteen different activities. Photos tell the stories of time spent in the comfortable company of colleagues enjoying the beauty of the outdoors or an indoor activity. Events included taking a temple tour, skiing or snowshoeing, having a pedicure, enjoying brush painting, arranging bouquets, playing games or walking the Fort to Fort with stops on the way to read poetry. Activities were followed by lunch in a Sikh temple, at the grill on Mt. Seymour, in a Fort Langley bistro, or sitting around a colleagues' dining room table. LCS has a long history of gathering the cross campus staff for a retreat once a year. This kind of a retreat by definition is an opportunity to draw back from the immediate, to go to a place of quiet or safety. LCS retreats have had various foci, from inviting in a guest, to staff-led retreats on food, book club wrap ups, or film viewing and conversations.
The retreat day was a taste of a good life balance.