Finding Your Element
In his book, The Element, Sir Ken Robinson describes the place where people feel the most themselves, the most inspired, and achieve at their highest levels. He calls this their 'element', where natural talent meets personal passion. Finding your element isn't always a straight path but often circuitous, and filled with failure. It means pushing boundaries and thinking in deeply creative ways that often oppose mainstream thought. We know we have arrived at our element when we are 'in the zone', or doing the thing we love so much that we lose track of time, and become our most authentic selves. "When we are in our Element, we feel we are doing what we are meant to be doing and being who we're meant to be." (pp. 90) It doesn't take energy away from you, it gives it to you.
To watch an educator who is in their element is beautiful and truly inspiring. Their students want to perform, to try new and radical things, because their leader, in a most natural way, exudes the inspiration, support, and flexibility to allow each one to not only explore, but make meaning from their ideas and passions.
Our hope at CEBC is that you have found your element; a place where you can discover yourself, find inspiration, and connect with people who share the same passion.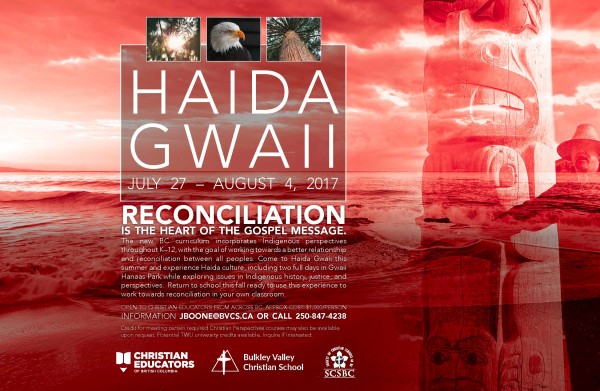 Immersion experience in Haida Gwaii
Come to Haida Gwaii this summer and experience Haida culture, while experiencing issues in Indigenous history, justice, and perspectives. Return to school this fall ready to use this experience to work toward reconcilliation in your own classrooom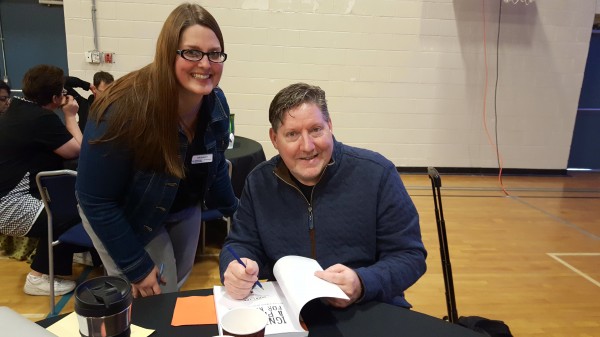 Igniting a Passion for Reading
Educators who attended Richmond Christian Elementary School's Lower Mainland Regional Professional Development Day on Feb. 10 with Dr. Steven Layne were inspired to consider how ALL staff might participate in getting students excited about reading on a school-wide level. He challenged participants to reach reluctant readers by not just teaching the necessary skills, but by focusing on their interest, their attitude, their motivation, and their engagement in reading. The afternoon was capped off by an IGnite, where 5 teachers and support staff spoke for 5 minutes about how they were approaching literacy and engaging reluctant readers within their context.
THANK YOU Richmond Christian for hosting such a well-planned and effective professional development day!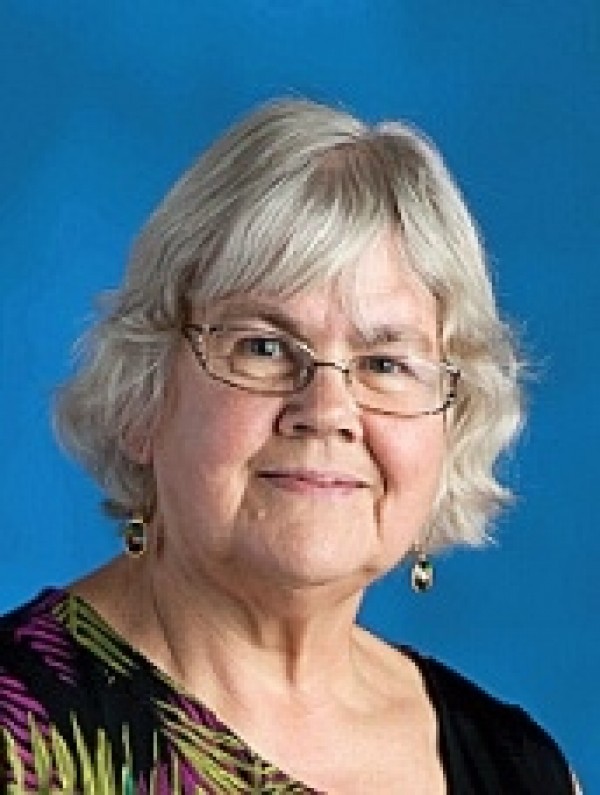 Teacher Feature: Celebrating Ena Lanting's 5 Decades of Service
Ena Lanting, an Education Aide with Agassiz Christian School, has been in service of Christian education over an incredible 5 decades. She is a life-long learner who displays a servant's heart, offering her help wherever she can.
Ena was hired by Agassiz Christian School to teach Grades 1 and 2 at age 18. She soon married and became a stay at home wife and mother. While at home, Ena became a substitute teacher and involved herself in school fundraising. She helped raise thousands of dollars for school needs such as books, furniture, and playground equipment. She often volunteered, teaching English to Vietnamese refugee kids, volunteering for reading groups, and serving hot lunches.
When Ena's children were older, Agassiz Christian School hired her again as a Teacher's Assistant and over the years has worked in most grades.
She trained in Orton Gillingham instruction, and while in her 60's, took the Popard course for autism, as well as earning a certificate as an Educational Assistant from Columbia Bible College.
One of Ena's fondest memories is teaching a Bible class with two students with disabilities. Together they created their own songbook, a thick binder of Bible stories, and art projects.
Ena comments, "It's difficult to pare 50 years down to a few paragraphs. I keep thinking of other events that have been important to me…God has been so good, allowing me to relate well to my colleagues, and have this aptitude for helping, as well as loving kids. Nothing is more rewarding than seeing them succeed with my help."
Principal John Zuidhof writes, "(Ena) loves working with especially the younger students,and they, in turn, love her. Her singular goal is to see children grow in self-confidence as they learn to read and write… Ena is known among the staff as the person with a "servant heart." She sincerely and humbly serves not only the children, but will frequently assist other staff members… Her servant- like attitude will frequently find her making things to sell so that needy people in our communities, but locally and globally…"
THANK YOU, Ena, for your servant's heart and your many, many contributions to the children at Agassiz Christian School! ​

Teachers Institute on Parliamentary Democracy
The Teachers Institute on Parliamentary Democracy are two intensive, partially paid professional development opportunities for Kindergarten to Grade 12 teachers. The BC Teachers Institute is held in Victoria, BC from October 17 to 21, 2017 (applications due by June 1, 2017), and the Canadian Teachers Institute is held in Ottawa from November 5 to 10, 2017 (applications due by April 15, 2017). Participating teachers return to their schools with an enhanced understanding of parliamentary democracy and the political process in BC and Canada, and important resource materials that support teaching about Parliament, governance, democracy and citizenship.