Agents of Change
The New Year provides us with an opportunity to reflect on change and all we hope to accomplish this year. This month's Update focuses on making key, redemptive changes that will ultimately take steps toward the restoration of God's world.
This past week Sir Ken Robinson, hosted by Abbotsford Christian School, envisioned for educators, business leaders, and community members the 'Learning Revolution' that needs to take place so that our graduates will be better prepared for the world ahead of them. This includes 21st century skills, or Core Competencies, such as creativity, out-of-the-box thinking, and personal awareness that our BC Education Plan has also endorsed. We hope you were able to attend, and be inspired to keep working toward making changes that will affect the future of your students, and our world.
In the Teacher Feature, Music teacher Emmeline Mahon from Surrey Christian School, reflects on how she has changed her teaching pedagogy to incorporate the storyline, "Address the Mess," to engage students in God's world in the servant way of Jesus.
The Try This! section features the program 'Generation Global', founded by the Tony Blair Faith Foundation. Through programs such as this, the foundation aims to build the capacity of educators and leaders to effectively challenge, and provide, counter narratives for people working to prevent religious extremism.
Director of Educational Support Services, Jenny Williams, has provided some important data on the changing nature of violence in our schools, and how we, as educators working with young people, can work toward changing this trajectory.
Our hope for you, as academic and support staff, is that 2017 brings you increased faith and hope as you seek Jesus' will in fulfilling your role as Christ's agent of change in your school.
Tricia Stobbe, Executive Director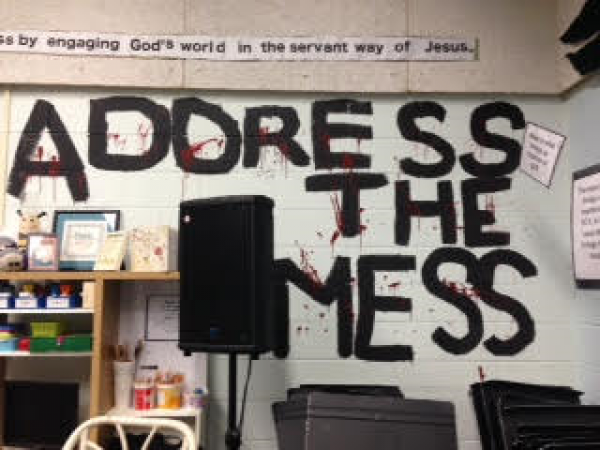 Teacher Feature: Emmeline Mahon, Music Teacher, Surrey Christian Elementary School
Emmeline reflects on two questions:
(1) How you have used 'storyline' as a teaching pedagogy? Over the summer, I decided to read the gospels again to look at how Jesus engaged God's world so that I would have a better understanding of how I could live out our school's mission statement, Educating for wholeness by engaging God's world in the servant way of Jesus with my students. As I read, I was reminded that Jesus came into the world because of the mess; He moved toward people and their messes rather than away from them. He consistently addressed messes everywhere he went. Life is messy. Awareness of our messes awakens us to something outside of us to which we are accountable. The mess is actually a lens through which we discover God. To recognize a mess is to acknowledge God.
I chose the storyline 'Address the Mess' because my deep hope is that my students and I will truly learn to engage God's world in the servant way of Jesus and move toward messes (address messes) in the same way He did, and in doing so, that we would discover the presence of God.
(2) How have you designed learning around your storyline? After the introductory classes students began to identify 'messy' stories of their choice and to bring them into the music room. Students have been working with their CREW to identify the messes they are most interested in addressing, and discussing ways they can use music to address the mess they have chosen. All kinds of ideas are being thrown out!! Some good ones some not so good! I have been inspired to use a storyline at the core of all I do with my students and it has completely changed the way I teach. It has actually changed me as a person and my way of being. 'Address the Mess' is not just a storyline for my classroom, it is a storyline for my life. I am living it inside and outside of school. Because I have experienced the life changing power of this, I know that it is possible for my students to experience the same thing.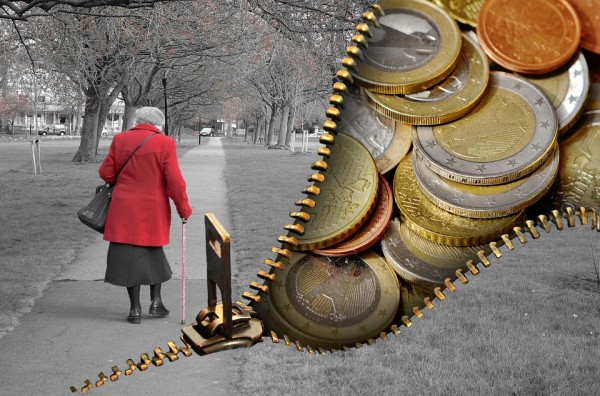 Potential Increases to CPP Premiums
The federal and provincial governments have a tentative agreement to expand the Canada Pension Plan, which would increase payments to retirees and raise premiums for employees. Here are some details of the plan:
Changes would be phased in starting in 2019 and the full enhancement of benefits would be available after about 40 years of contributions.
The income replacement rate will be increased to one-third, from one-quarter of eligible insured earnings, meaning the maximum CPP benefit will be about $17,478 instead of about $13,000.
The upper limit on insured earnings will be raised to $82,700.
The contribution rates for employees and employers would go up by one per cent each.
An average worker earning about $55,000 will pay an additional $7 a month in 2019, increasing to $34 a month by 2023.
The working income tax benefit will be increased to offset the cost of higher contributions to help low-income workers.
Employees would get a tax deduction for contributions to the enhanced portion of CPP.
Contributions to CPP from workers and companies will increase by one percentage point to 5.95 per cent of wages, phased in slowly between 2019 and 2025 to ease the impact.
Tim Williams, SCSBC Director of Finance

Try This! Generation Global
Generation Global is an effective, free and safe program linking students to students from other countries. By connecting classrooms around the world through videoconference, Generation Global helps students learn to listen actively, learn about others' perspectives, and dialogue meaningfully around issues of culture, identity, beliefs, values, and attitudes, with an authentic audience.
Participating in the program helps students to '...always be prepared to give an answer to everyone who asks you to give the reason for the hope that you have… (1 Peter 3:15)" by giving them the skills and experience they need to navigate difference in a peaceful way.
Generation Global is designed for 12 to 17 year olds and active in 20 countries around the world.

Teachers on the Frontlines Against Violence in Schools
Access to harmful influences by students on the internet and social media has increased significantly over the past 5 years. Our students are exposed to more violence and are engaged in an alarming increase in risky and aggressive behaviour than ever before. Recently, one of Canada's leading experts in Violence Threat Risk Assessment, Theresa Campbell, stated that last year has been the most violent in British Columbian schools, yet it appears we may be still missing many of the early warning signs.
One of the best detection systems for threats of violence at school is human detectors. Teachers are in the position of being great human detectors when students are on a pathway towards violence, as they are often the first ones to notice when there are concerning changes in student behaviour and frame of mind. It is critical that teachers are aware of the early warning signs. When themes of suicide, homicide, aggression, self-harm, violence and destruction are seen in a student's conversation, writing, drawings, doodles, communication on social media, choice of music, entertainment, video games and internet sites, we need to pay attention. It may be easy for a teacher to miss what they are not looking for, so worrisome behaviour must be clearly defined, recognized as warning signs, and taken very seriously. It becomes especially concerning when there is a significant increase or spike in worrisome behaviour above a student's regular baseline. Some other risk enhancers include mental health issues such as anxiety or depression, substance use, problems in family or peer dynamics, and having a history of trauma.
One of the best interventions for students on a pathway to violence is the caring connection with healthy adults, including their teachers. By cultivating a positive climate and culture in the classroom, teachers help to promote emotional health and resiliency, prosocial skills including empathy and a sense of social responsibility. Another important intervention is teacher reporting of worrisome behaviour to the principal, who becomes a data collector for behaviour and can notice students' behaviour baselines and shifts in behaviour in settings across the school. Schools in which teachers and administrators work collegially and communicate collaboratively to problem solve around behaviour and who move proactively, are more likely to avert more serious issues developing among our vulnerable youth.
Jenny Williams, SCSBC Director of Educational Support Services