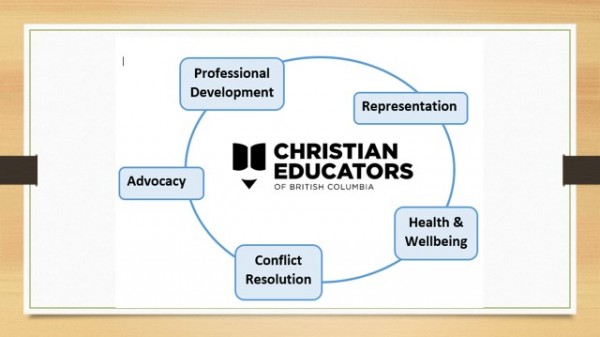 MEMBERSHIP WORKING FOR YOU: Conflict Resolution
This month's Update will continue to explore services that membership with CEBC affords you. Apart from professional development, representation, and advocacy, Christian Educators of BC also offers different options for conflict resolution. Although conflict can be difficult, stressful, and emotional, it is a common part of being human. Anyone in relationship will experience conflict at different points in their life. The important part is how conflict is addressed. CEBC hopes to be proactive in addressing conflict early, and in an upcoming issue, we will explore how CEBC works proactively to help schools assess the health of their staff, including communication and staff engagement.
The first step in helping members through conflict is ensuring the school's Dispute Resolution Policy is followed. Have you spoken to the person with whom you are in conflict? What was the outcome? Is further conversation and clarification required? The next step through conflict coaching is determining which avenue of conflict resolution the person wishes to pursue. Options include facilitation, mediation, or arbitration. Each of these is progressive in escalation, time, cost, and outcome. The desire is that conflict can be addressed in a mutually satisfying, collaborative manner, and is handled diligently, fairly and respectfully. CEBC can help guide this process along.
CEBC's mandate is to support and strengthen you as a Christian educators so you can thrive in your practice. Support through conflict resolution is one of the important ways we can achieve this. Remember, we are only a phone call away!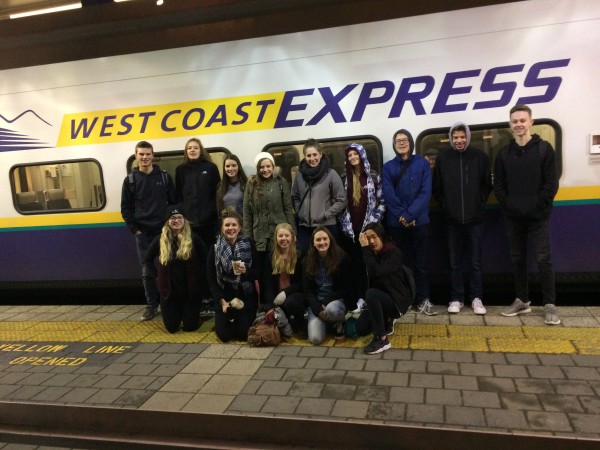 FRENCH TOURISTS
by: Nicola Heidebrecht, Abbotsford Christian School
On January 23, the French 12 class at Abbotsford Christian School had their final exam. They didn't sit in a classroom. They didn't come to school.
At 6:30 am, I met the 13 students in my French 12 class at the Mission West Coast Express station. I gave the students the goals for their day as "tourists:" 1) I can speak in French for the entire day. 2) I can find alternate ways to communicate what I want to say when I don't know the expressions or words that I need. 3) I can apply the complex grammar concepts that I have learned to my spoken practice.
With cold fingers, sleepy heads, and much excitement, we hopped on the train heading to Waterfront Station. Upon arrival, we spent the morning at a coffee shop where we chatted and played word games in French such as "Two Truths and a Lie" while sipping on coffee. We meandered the shops of Gastown and then made the trek over to "Café Salade de Fruits," a French restaurant in the heart of Vancouver. The students asked our waiter about the different dishes and then order their preferred meals – all in French! We enjoyed lively conversation over a delicious, authentic French lunch. "Café Salade de Fruits" is connected to the Vancouver French Cultural Centre so upon finishing our meals, we spent the afternoon at the French Centre where each student shared one of their writing pieces from the semester.
We then finished our day at Granville where the students shopped and engaged in discussion with native French speakers in cafés, bakeries, and shops. With wet shoes, inspired hearts, and tired brains, we made our way back to Waterfront Station where we boarded the train back to Mission. A successful, fun, French-filled day was had!