"Know well the condition of your flocks, and pay attention to your herds…" Proverbs 27:23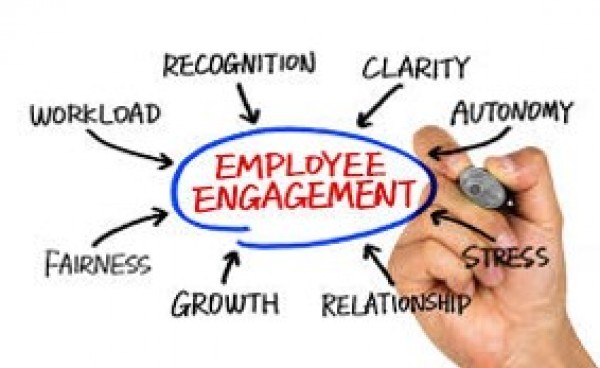 Staff Engagement and Care
By Tricia Stobbe, Executive Director
A lot of research is out there describing what a flourishing workplace is and what makes an organization thrive. Undoubtedly, it is the employees within those organizations that make a company successful. While schools are not businesses, much of this research can be applied to a school setting. Educational staff are the front-line mentors who engage with students daily to implement educational goals, thereby contributing to students' growth and success. Simply put, when students are successful and content at school, parents are happy, and schools flourish.
So how can we ensure our schools are flourishing? One of the most impactful ways is to focus on the greatest indicator of school success: EMPLOYEE ENGAGEMENT.
Employee engagement describes people who are "psychologically committed to their jobs and likely to be making positive contributions to their organizations" (Gallup). What makes an employee engaged? What are the drivers and influencers of engaged and disengaged employees?
Indicators of staff engagement can be narrowed down to five:
1. Autonomy or empowerment Autonomy gives employees a purpose that connects them to something larger (Pink). To achieve this, management must involve employees in decisions that affect them and act on employee's suggestions (Towers Watson).
2. Career growth Teachers and support staff need room to grow as well as given opportunities to get better at what they do. Employees need to be embedded in a high-impact learning culture and receive training and support for their job (Deloitte).
3. Recognition or reward Employees who work hard need to be recognized for their accomplishments. Milestones are celebrated, and credit is given to those who are working hard and making a difference.
4. Strong leadership Strong leaders show a sincere interest in the employees' well-being; they behave consistently with the organization's core values and they inspire trust and confidence that the job will get done (Towers Watson). Strong leaders continually invest in people; they are transparent and honest (Deloitte).
5. Work/life balance In a flourishing workplace, a healthy balance is struck between work and personal life. There is enough employee participation to get the job done right and only a reasonable amount of work is required (Towers Watson). The work environment is flexible, inclusive and diverse (Deloitte).
In thriving schools, employees show high levels of staff engagement in several ways. Teachers and support staff are empowered to affect positive change, they are given room to grow and are supported in their efforts. They are recognized for their accomplishments, school leadership is invested in their well-being, and there is evidence of a healthy balance between work and life.
Highlighting these five factors will contribute to staff engagement, and establish positive work cultures that will help develop flourishing schools.
References: 1. Deloitte - Becoming irresistible: A new model for employee engagement, 2015 2. Gallup – Employee Engagement in U.S. Stagnant in 2015 3. Pink, Daniel – Drive, 2009 3. Towers Watson - What are the top drivers of employee attraction, retention, and sustainable engagement?, 2014 4. WorkTango-2017 Guide to Employee Engagement
Growing Staff Wellness in Community
By Jenny DeGroot, Langley Christian Elementary School
It is 3:25 pm as a group of LCES staff gather out on the field. For a half hour they will 'work out' together. The twice a week boot camp session will be offered for five weeks in the spring. It is not a curricular planning meeting but it might be just as important. The boot camp is just one way that our LCES staff provides an opportunity to live well together. Every staff grows into a culture of being together. Devotions, hospitality, celebrating and marking important days are just some of the things that shape a staff and are shaped by a staff. Over the past few years the LCS Elementary staff has talked about the importance of living well together and offering "wellness" opportunities for each other. A number of staff volunteer as the "wellness team", an extracurricular commitment.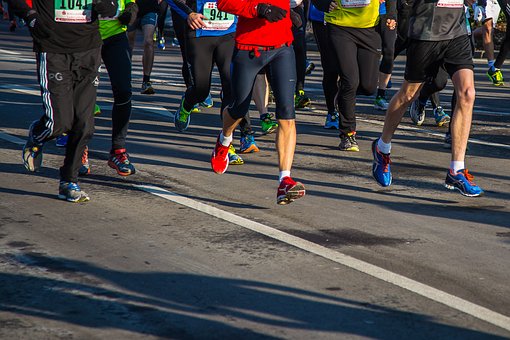 Physical activities are offered after school, at school. It began a few years ago with organizing a sports event once a month: floor hockey, gaga ball, volleyball, dance, human hungry hippo. Since then a staff member has led outdoor boot camps with high participation. Video workouts have been offered through the winter months to equal success. An after school walking group hopes to get started again. Over the years staff have signed up for the LCS Sun Run team.
This past year there have been invitations to participate in making freezer meals, join an evening "yarn arts" group and voluntarily participate in staff secret buddies. A soup group through the winter and salad groups in the fall and spring are another opportunity for communal sharing and nutritious eating. Most recently, the wellness team hosted a pre-spring break book recommendation and exchange tea in the library.
At LCES, wellness opportunities have been one more way to foster care, develop relationships and build community within and among staff.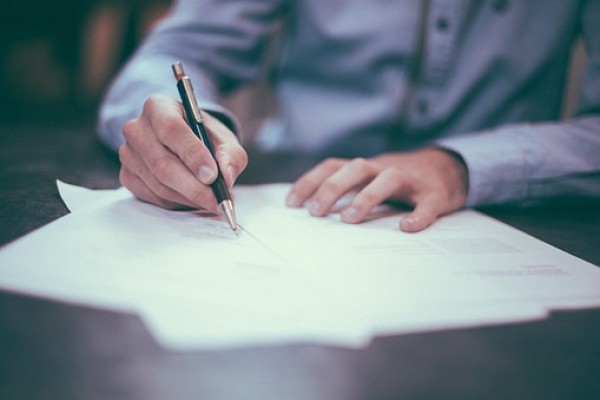 Summer Professional Development
Offshore Education Collaborative is hosting a K-12 Vancouver Summer Conference, featuring Adrienne Gear, Carole Fullerton, Kyla Hadden, Kids Code Jeunesse, and Glen Thielmann at Trinity Western University on July 10-11. DETAILS
Dordt College is offering three unique tracks in Educational Leadership. More information>>
Project Based Learning Residency: August 21-25 at Abbotsford Christian School. Find out more>>
SCSBC Empowering Inquiry Conference for Early Learning to Grade 7 Educators: August 24-25 in Princeton, BC. Find out more>>
Christian Perspective Courses Trinity Western University – Graduate Certificate in Christian school education. Two online courses will be offered July 3 - August 11. EDU 540 – Christian Perspectives on Teaching and Pedagogy EDU 545 – Christian Approaches to Assessing and Evaluating Student learning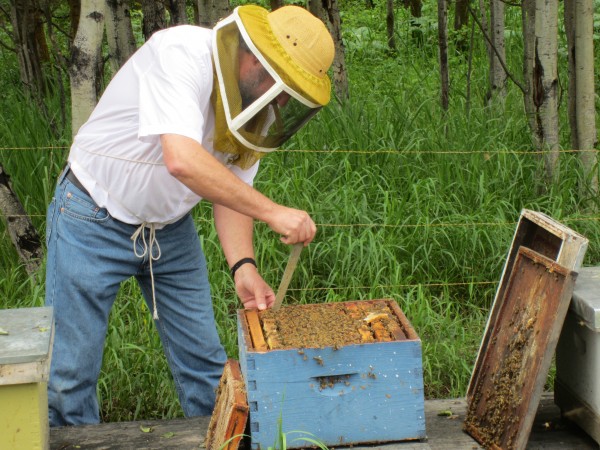 Teacher Feature: John Siebenga, Houston Christian School
It's four thirty on a Tuesday afternoon when you arrive home after a busy day in the classroom. Your head is still spinning with the Bible lesson that flopped, the paragraph and story in language arts that went south, a science experiment that has gone sideways and left a mess for the janitor, and a social studies lesson that was less than impressive.
After a cup of tea, you look out the window at your hives and realize that they need your attention. You light up your smoker, don your veil and tuck your hive tool in your back pocket.
It is warm out today; a balmy 22 C. The girls are busy hauling in pollen and nectar when you remove the top cover. Propolis glues the inner cover down, so it comes off with a little more effort than the top cover. And there they are. They line up on top of the frame because they are suddenly exposed to the light, wondering what in the world is going on. Thousands of eyes watch as you look down inside the hive. They are curious. One or two fly out and check you out, taking a smell, wondering if you are friend or foe.
You relax. You sigh.
The busyness of the day turns into the warm, friendly buzzy-ness of the hive. Your science lesson melts away, the paragraphs and stories are enveloped in the haziness of the hive.
You are in your happy place.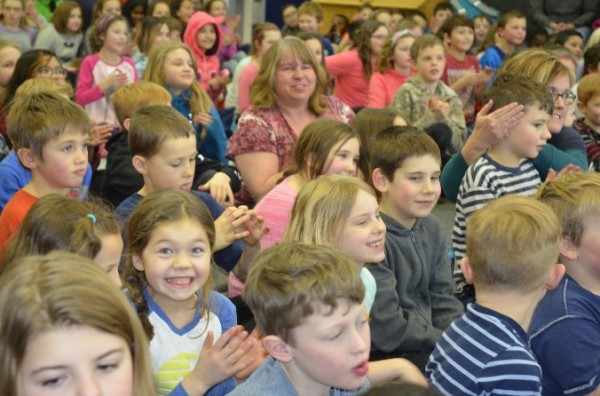 Staff Commissioning Service
By Shane Nelson, Cedars Christian School
Every year, in the week before students walk through our doors, four or five local pastors are invited to lead a commissioning service for our Cedars Christian School teachers and support staff. We reach out to pastors in May of the previous year, and share a template for our morning together. Although some discretion is given, typically one pastor opens with a simple liturgy of prayers and responsive readings; and another reminds us of our calling to make disciples in a short homily. We conclude with breaking bread at the Lord's table and a sit-down lunch. Christian education is a task that is bigger than our school. In its fourth year, our commissioning service has not only been a tremendous blessing to our staff, it has made our partnership with the local church more transparent. We look forward to celebrating this great commission again next fall!
Try This! Educator Well Being Plan