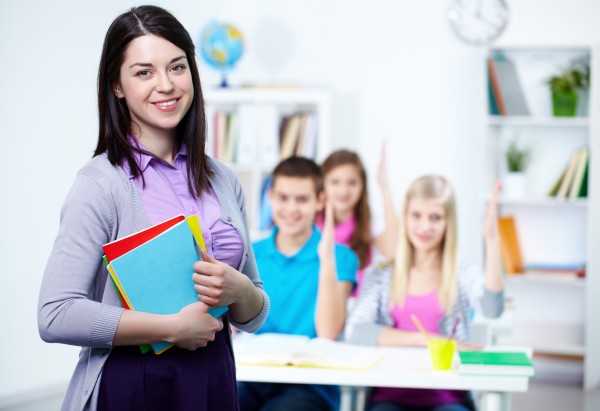 Note from the Executive Director: Membership Fee Increase
In the last few editions of the Update, CEBC described the services available to you as a member of this professional organization.
As a reminder, CEBC advocates and provides support for you in several ways, such as in contract discussions, in providing professional development opportunities, in conflict resolution, and in supporting your workplace health and well-being. Since 2014, annual membership fees have remained the same despite inflation and the overall rising costs of delivering these important services.
The Board has approved a $5.00 increase for next year, making annual membership fees as follows:
a. Teacher (75-100%) $185.00
b. Teacher (55–74%) $140.00
c. Teacher (0-54%) $95.00
d. Learning Support (60-100%) $70.00
e. Learning Support (0-59%) $65.00
f. Administration $135.00
Looking ahead to future school years, the board anticipates that regular and predictable membership fees will be implemented as a way to help CEBC continue to provide these and future services to its members.
To help put things in perspective, consider the following comparison to the public school teachers' union, known as the BC Teachers' Federation. Members of this union pay a basic membership fee, plus 4% of their annual salary. Thankfully, CEBC fees are nowhere close to this amount, and will continue to remain affordable. However, please note that if this CEBC membership fee is a financial hardship for you, there are opportunities for direct assistance, as well as payment plans. Please contact the CEBC office to learn more.
On behalf of the Board of Directors, THANK YOU for your continued membership. It is a privilege and joy to serve and support you in your practice!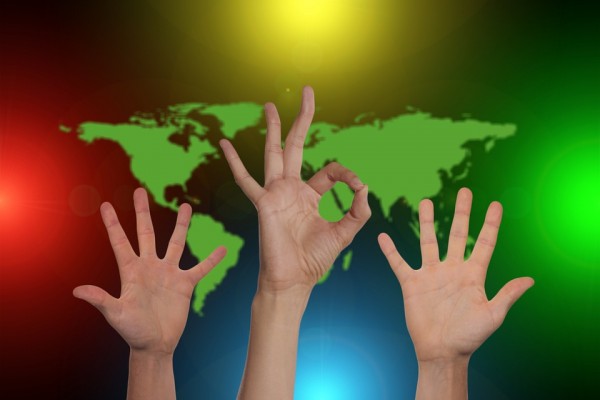 International Service and Learning Grants Recipients
Five CEBC members were awarded $500 grants toward travel costs for their volunteer work in developing countries this year.
Congratulations to:
Mrs. D, John Knox Christian School teacher, for her work in China over spring break.
Sophia Schweitzer, Abbotsford Christian School Educational Assistant, for her work in Kenya over spring sbeak.
Miss J, John Knox Christian School Educational Assistant, for her work in China this summer.
Trent and Dani DeJong, Abbotsford Christian School teachers, for their work in Cameroon this summer.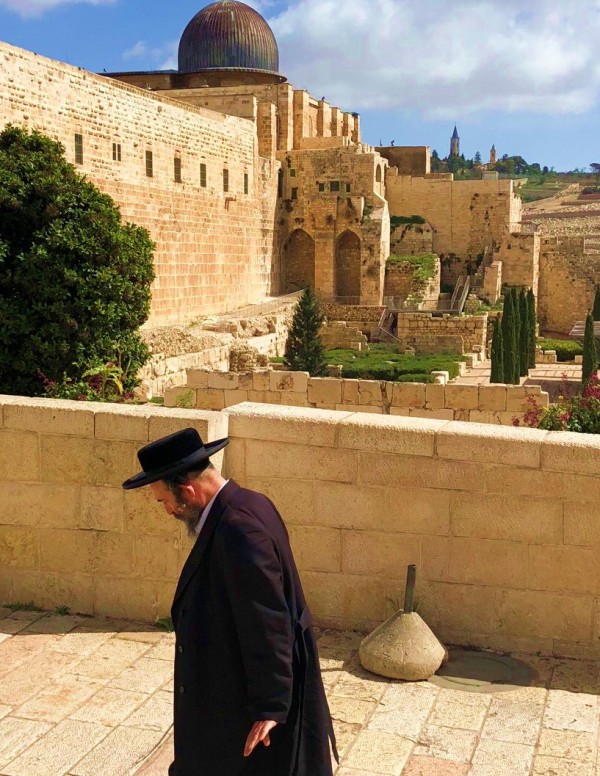 Experiential Trips to HAIDA GWAII and ISRAEL
CEBC is excited to announce two field experience trips to aid in your professional development and directly impact you as an educator. Both of the trips qualify as Christian perspectives courses (upon Board approval) that meet your contractual employment requirements as an educator working in a Christian school.
HAIDA GWAII
Exploring issues in Indigenous history, perspectives and justice. This fulfills the Cross Cultural Awareness course.
Dates: July 25-August 3, 2018
*PLEASE NOTE THIS TRIP IS FULL FOR 2018
ISRAEL
Understanding the biblical story in its original context of geographical, historical, and cultural settings, and equipping participants to live out their role in God's story in their personal and professional lives. This fulfills the Old and/or New Testament course requirement. This trip is limited to 40 participants.
Dates: July 8-22, 2019
Interested? Please email Tricia Stobbe: tricia.stobbe@christianeducators.ca
EDU DEO Discover and Learn
During this 10 day professional development opportunity, Canadian educators will interact with, learn from, and encourage Christian school teachers in developing nations. Participants will be impacted in their understanding and appreciation of the transformational power of Christ-centered education.
More information for summer 2019 opportunities HERE>>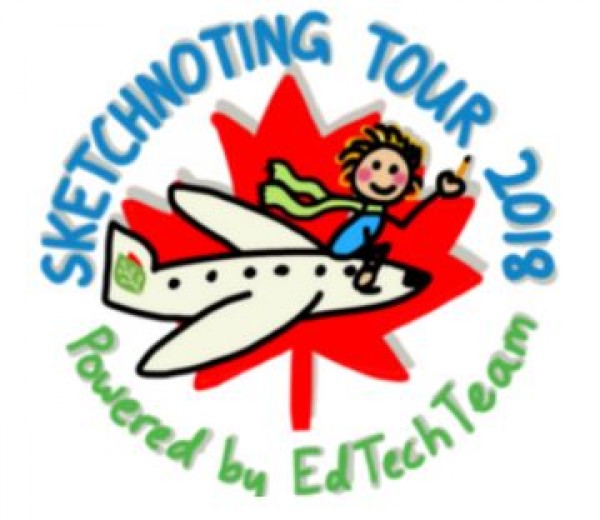 Sketchnoting with Sylvia Duckworth
Sketchnoting, or visual note-taking, is an effective and engaging way to take notes and display student learning. In this hands-on session, participants will learn about the elements of sketchnoting, how to establish a doodling culture in class, along with various fun and scaffolded drawing activities throughout the day. Come prepared to draw, either on paper or in a digital fashion with Sylvia Duckworth.
Date: June 18, 2018
Time: 9 am -3 pm
Location: Delta Christian School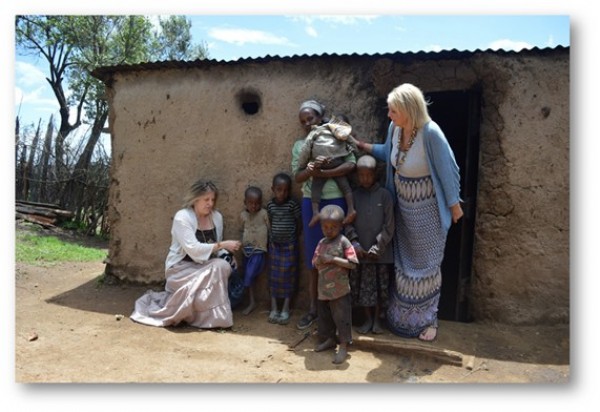 Teacher Features: International Service and Learning Grant Recipients
Sophia Schweitzer, Educational Assistant Abbotsford Christian School
This spring 2018 missions' trip to Kenya with Imani Orphan Care Foundation was chock full of excitement. Our Canadian team of 15 visited the villages of some of Imani Home's 93 children. It was an opportunity for the team to be immersed in the African culture and a time for the children from the orphanage to visit their families.
At one of the children's home, over chai tea and much dialogue, we are able to discuss the future of their children. The children's grandmother agreed to take guardianship of her three orphaned grandchildren. It was also truly a blessing and an honour for me to be able to be a part of these negotiations as people opened up their lives. The children's uncle was able to confirm that 20 acres of land belonged to the children. Imani Orphan Care will make sure that the children live in a safe environment with grandma.
On the weekend, we lead chapel and showed "The Jesus Film" in the Masaai language, and praise God, a few of the children accepted Jesus into their hearts. Following the service we cooked and delivered green lentils, rice and water to attendees. It was a beautiful sight to see everyone eating with their hands on the grass outside the church. The best church picnic I've ever been to. How many of us can say that we've eaten with zebras, gazelles, wildebeasts and giraffes as a backdrop?
During the evenings at the orphanage we were able to worship, share devotions and prayers with the children and staff at Imani Home of Love. It was a favourite time for many on the team as they were able to have a relationship building time with some of their sponsored children. Very special bonds were made.
With the help of Imani Orphan Care foundation, the children's situation and their families have been transformed. In the name of Jesus Christ our Lord, they are redeemed and transformed.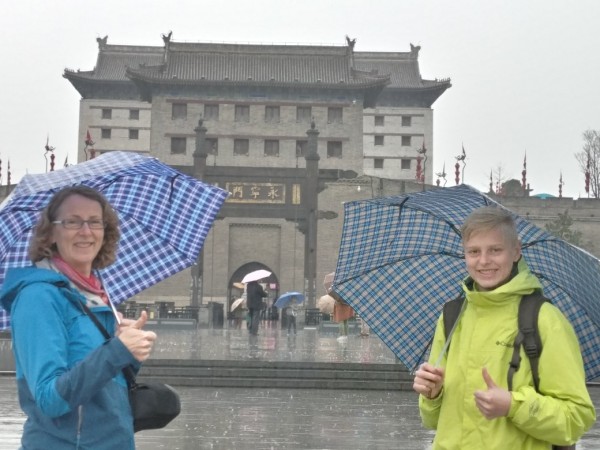 Teacher Features: International Service and Learning Grant Recipients
Mrs. Y, Teacher, John Knox Christian School
As part of a small team, I spent 18 days in Xi'an, China. The work days were often long (over 12 hours) but filled with fantastic experiences that will leave a lasting impression. One of our main projects was to offer support to a local Kindergarten school. As part of this, I set up a small library of 600+ Chinese picture books, held daily story times and encouraged a love of reading among the young students. It was fun to watch the children choose books and enjoy reading for pleasure; this was a new experience for many of the children. Along with my two colleagues, we led seven evenings of teacher training. We focused on how to incorporate more student-centered, play-based lessons into the curriculum. As I visited the classrooms and observed teachers, it was fascinating to see how different the education system is in China.
The experiences were enriching, both personally and professionally. Throughout the trip, I witnessed how God is present and moving throughout the world and how He is using His people to spread the gospel. As part of a team, I enjoyed the chance to be flexible and to see what surprises (opportunities) came next. As an educator, it was rewarding to introduce the teachers to a model of teaching that would positively impact the many children at the school and would allow them to learn and grow in a variety of ways and within age-appropriate expectations.
My own personal and professional growth extends beyond the eighteen days of this trip. This experience broadened my own understanding of the cultural background of many of our school families, helped to build bridges among my students and colleagues and deepened my faith.