InspirED Convention Highlights
What a blessing it was to worship, learn, and commune together with over 1,800 educators from across BC, Washington, New Zealand and Nigeria! Staff and students from Pacific Academy were incredibly welcoming and helpful hosts.
Keynote James K.A. Smith challenged guests with the question, how do Christian educators take a Kingdom stance while navigating the earthly city? Here are some of your responses:
• By helping students discern what is truly good and beautiful
• By helping our students understand and practice what a faithful public presence looks like in this time
• By birthing the posture we need as we await the kingdom: patience, humility, tolerance, and forgiveness
• By standing as ambassadors sent to help a society flourish
• By loving our neighbours and shaping our society in ways that help the earthly city to flourish
• By being co-labourers within the seculum; not creating a holy enclave
• By helping students habituate their loves so they learn to love the things of God
See more InspirED responses on [
Special thanks to the many leaders who offered 30 featured sessions, 111 workshops, and 60 learning labs. The new app, Eventmobi, helped with Convention's communication and organization, and Mennonite Educational Institute's choir and marching band inspired attendees with powerful closing worship.
Share Your Feedback on InspirED Convention
SHARE YOUR FEEDBACK
The Convention Planning Committee warmly thanks you for your participation.
Please take a moment to complete this short SURVEY
Your feedback is essential for growing and serving you better at future conventions.
Health & Wellness : Laryngitis
Are you experiencing reoccurring bouts of laryngitis? As an educator, your voice is crucial and it is important for you take care of it. According to the Mayo Clinic, laryngitis is an inflammation of your voice box from overuse, irritation or infection. Laryngitis may be short-lived or long lasting (chronic).
Most cases of laryngitis are triggered by a temporary viral infection or vocal strain and aren't serious. Persistent hoarseness can sometimes signal a more serious underlying medical condition.
Laryngitis symptoms typically last less than a couple of weeks. Strenuous use of your voice during laryngitis can damage your vocal cords. Make an appointment with a doctor if your laryngitis symptoms last more than two weeks. You may be referred to a doctor specializing in disorders of the ear, nose and throat.
Some self-care methods and home treatments may relieve the symptoms of laryngitis and reduce strain on your voice:
• Breathe moist air. Use a humidifier to keep the air throughout your home or office moist. Inhale steam from a bowl of hot water or a hot shower.
• Rest your voice as much as possible. Avoid talking or singing too loudly or for too long. If you need to speak before large groups, try to use a microphone or megaphone.
• Drink plenty of fluids to prevent dehydration (avoid alcohol and caffeine).
• Moisten your throat. Try sucking on lozenges, gargling with salt water or chewing a piece of gum.
• Include whole grains, fruits and vegetables in your diet. These foods contain vitamins A, E and C, and help keep the mucus membranes that line the throat healthy.
• Avoid decongestants. These medications can dry out your throat.
• Avoid whispering. This puts even more strain on your voice than normal speech does.
• Avoid eating spicy foods. Spicy foods can cause stomach acid to move into the throat or esophagus, causing heartburn.
• Avoid clearing your throat. This does more harm than good, because it causes an abnormal vibration of your vocal cords and can increase swelling.
• Avoid upper respiratory infections. Wash your hands often, and avoid contact with people who have upper respiratory infections such as colds.
Teacher Features: Reflections on Haida Gwaii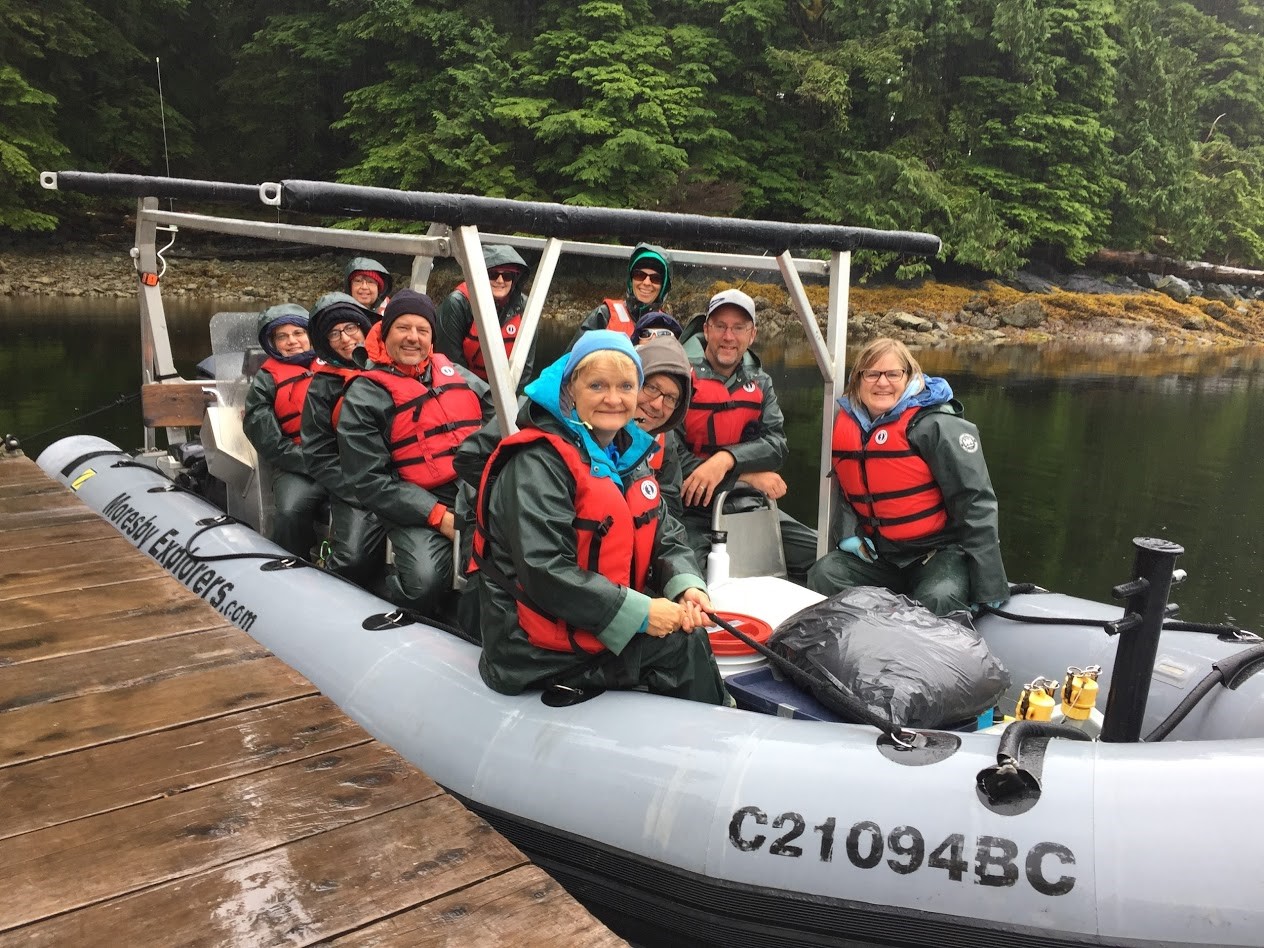 Christa LaFountain, Bulkley Valley Christian School, Smithers
This trip has turned my knowledge from just head knowledge to heart knowledge. On the trip, I truly saw the heart of the Haida people and it was one of beauty, strength and endurance. It is a heart that has overcome adversity and found new hope for their future. It is a heart that has endured abuse and disease, overcome the claws of poverty and despair, yet none of this has stopped its beat. The passion of the Haida heart is beating stronger and stronger; healing and purpose is within its flow. Strong hearts are lifting the broken and wounded found within their people. The words "beauty for ashes" resonated within my heart as I saw a people who have journeyed through pain and found life on the other side.
We must ask ourselves, are we willing to get involved in something that may be uncomfortable? Are we vulnerable and willing to connect on a level that may not just be academic? Are we willing to step into areas where we need to connect emotionally and not be ashamed of the tears or honest dialogue required to bring a depth of healing? I believe reconciliation will only happen if we remember the 3 c's: Courage, Commitment, and Connection - with one person at a time with the compassion of Christ.
May we become channels of His love. So, as those who have been chosen of God, holy and beloved, put on a heart of compassion, kindness, humility, gentleness, and patience (Colossians 3:12)
Janessa Warkentin, Surrey Christian
As Christians, Educators, and Canadians, the trip to Haida Gwaii addresses the necessity and timely importance of Reconciliation in our own hearts and communities. I loved being able to connect with teachers across the province who are committed to learning more about reconciliation.
Throughout our trip, we were able to gain a rich overview and growing understanding of some of the historical and contemporary issues facing the Haida people - politically, educationally and socially. I am planning on taking what I've learned and creating meaningful connections and learning opportunities for my students about the history of BC, resource management, and First Peoples Principles of Learning, all within the context of the Haida Nation. I have signed up as a volunteer for Reconciliation Canada in Vancouver, in order to find opportunities to connect students and staff with these initiatives. I have also started an Intercultural Learning trip to Moricetown, BC, and am currently dreaming up ways to expand and broaden the scope of that trip.